Clean Buildings Expo Product Express Email
The CBE Product Express Email is an easy, direct way for you to increase booth traffic and set show meetings for this live event. This email is sent to 16,000 building service contractors and 35,000 in-house facility cleaning managers prior to the show and includes your logo, booth number, sales message, photo and an auto-scheduler button that connects customers and prospects directly to you via email.
Affordable, effective and completely turnkey:
Recipients learn about your offerings and are presented with an opportunity to schedule a meeting with you at the show.
Lead Demographics
You will get the contact name, address and phone number of everyone who clicks on your link.
Limited availability — Act fast!
Ad Specs:
Company Logo
80 character headline (spaces count as characters)
300 word product/company description
1 Image (optional) - max 300x250 pixels, 70k max file size
Email address for scheduling of exhibit floor meetings
Clean Buildings Expo Booth Number
URL: provide landing page URL
Provide a 50 character subject line for the email. Subject lines longer than this may get cut off.
Advertising Policies and Guidelines
Submission:
E-mail ads to webads@tradepress.com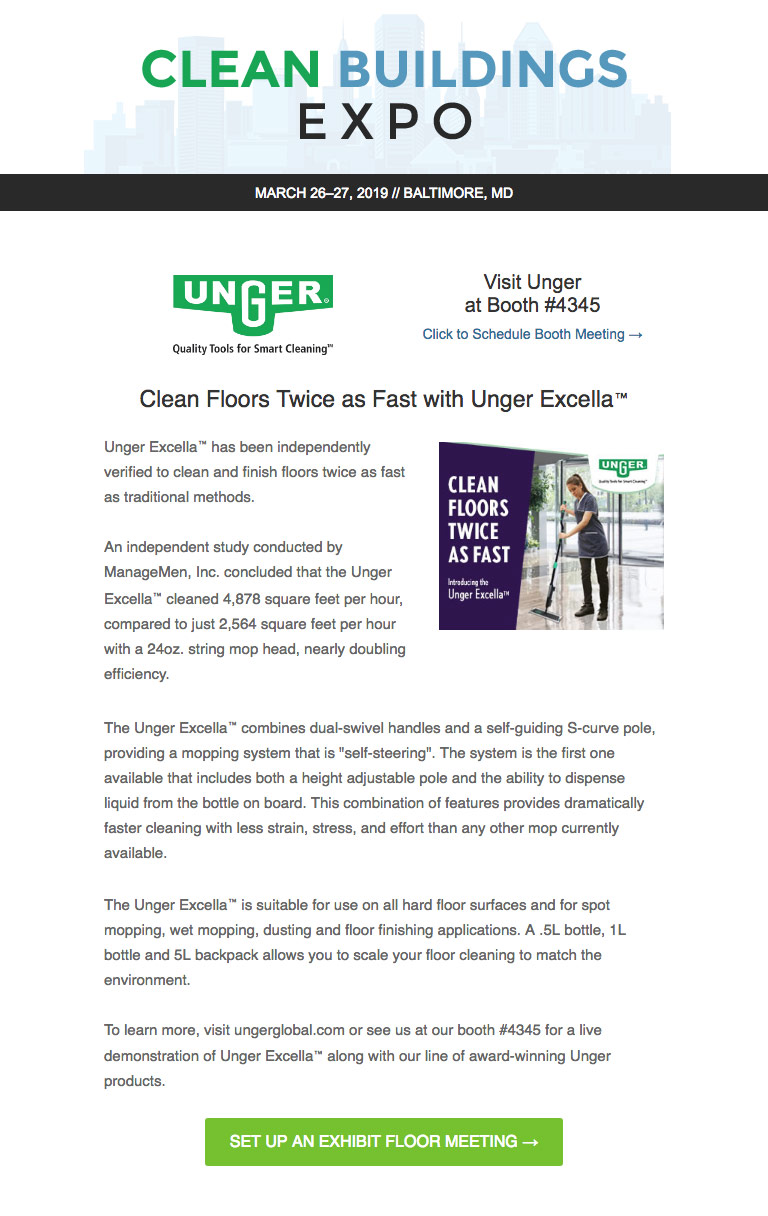 View Sample
Clean Buildings Expo Product Showcase Email
Contracting Profits and Facility Cleaning Decisions can help you achieve your best show yet! With the CBE Product Showcase eNewsletter, your booth number, product photo and description is broadcast to 16,000 building service contractors and 35,000 in-house facility cleaning managers just before the big event. This is your opportunity to market to them when they're formulating show plans and deciding which booths to visit. It's all about having a busy booth, don't leave it to chance.
No Ad Materials.
Simply provide a product photograph, the product name, your company name and a link to the product specific page on your website.
Affordable.
Low-investment with high visibility. This is a marketing tool that gives exceptional exposure with distributors who are ready to talk and buy.
Ad Materials:
Company Name
Product Name
20 Word Description (or less) About Your Product
Photo of Product (188x188)
URL
Clean Buildings Expo Booth Number
Advertising Policies and Guidelines
Submission:
E-mail ads to webads@tradepress.com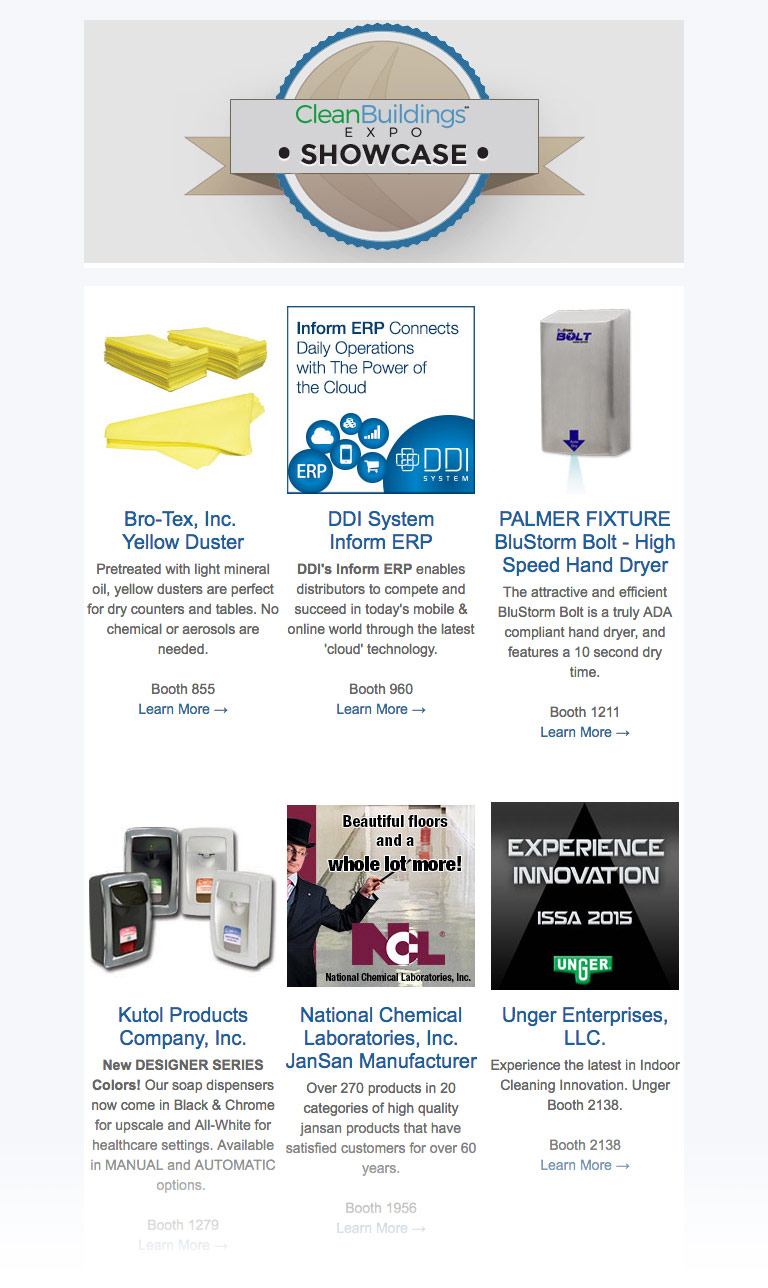 View Sample