Sanitary Maintenance Advantages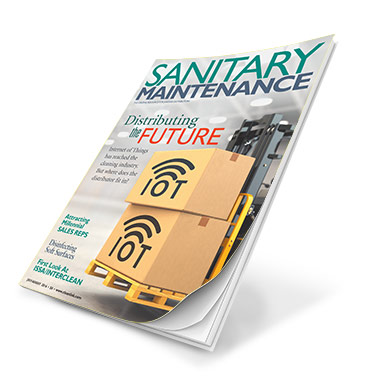 The most requested publication in the industry
The award-winning Sanitary Maintenance is the original publication serving distributors and wholesalers of sanitary supplies with complete distribution coverage in the United States and Canada. With a reputation for excellence that is unequaled, your customers and prospects depend on Sanitary Maintenance and its digital offerings for industry trends, best practices and timely reporting. Sanitary Maintenance reaches every type of distributor active in the sanitary supply marketplace, including janitorial, paper, foodservice and industrial.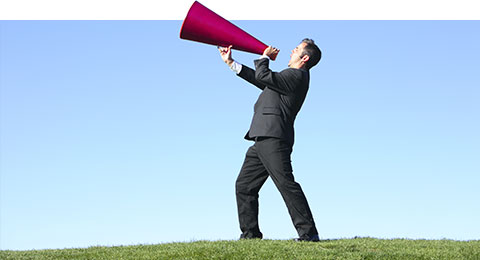 Sanitary Maintenance Provides an Easy, Effective Way to Get Your Message Heard
Your customers want Sanitary Maintenance, which means your ad gets valuable exposure from credible decision makers.
Sanitary Maintenance had more than twice the number of subscriber requests than Maintenance Sales News in the current year, as reported in an independent audit of each publication.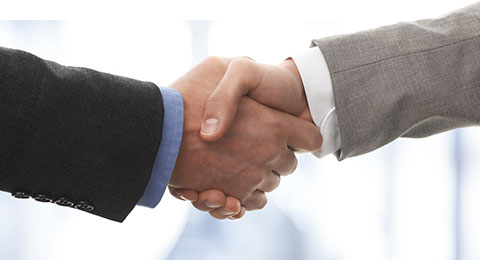 Most Objective, Credible Content Gives Your Ad More Clout
Universally, people want unbiased coverage and reporting from the media. The same is true with the Jan/San market. Sanitary Maintenance is the only publication serving the distributor market with exclusively staff-written content. You will not find manufacturer-written articles. Our readers expect more from us and trust us to deliver real news and valuable information. According to a study, Sanitary Maintenance was selected as having the highest editorial integrity as judged by distributors who also receive Maintenance Sales News.
Sanitary Maintenance 74%
Maintenance Sales News 26%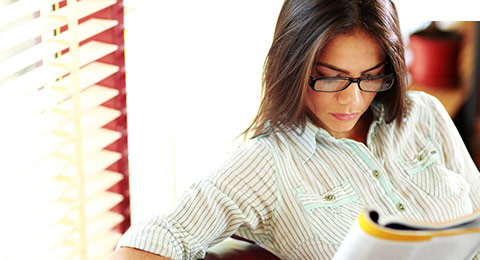 Distributors Prefer Sanitary Maintenance So You Know Your Ad Will Be Seen
In a survey of distributors who receive both Sanitary Maintenance and Maintenance Sales News magazines, 76% identified Sanitary Maintenance as the publication they prefer. Choose Sanitary Maintenance where your ad will definitely be seen.
Sanitary Maintenance 76%
Maintenance Sales News 24%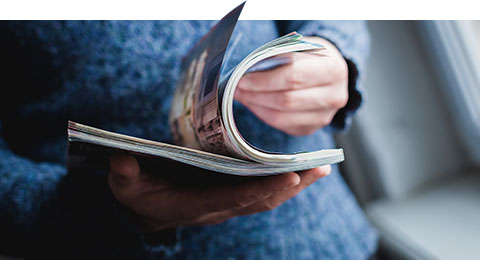 Sanitary Maintenance is the Best Read Magazine in the Industry
Sanitary Maintenance provides distributor executives the information they are looking for to help them run their businesses. As a result, our magazine is picked up and read, giving you the best vehicle for your ad message.
86% read their copy of Sanitary Maintenance within a week of receiving it.
80% read their copy of Sanitary Maintenance two or more times.
95% of readers took some purchasing actions after seeing ads in Sanitary Maintenance magazine in the past year.
February
Ad Close: 1/6/16
Materials Due: 1/12/16
Special Coverage
Top Distributor Sales Leaders
Product Coverage
Floor Care

Cleaners & Disinfectants

Restroom Care
Special Opportunity
Case Study

Focus On Carpet Care
Industry Coverage In Every Issue
Freetime Column

Face of the Industry
March
Ad Close: 2/6/17
Materials Due: 2/10/17
Special Coverage
61st Annual Buyer's Guide
Special Opportunity
Case Study
Industry Coverage in Every Issue
Face of the Industry
Online Opportunity
Webcast: Green Cleaning Strategies for Healthy School

Top Products
April
Ad Close: 3/6/17
Materials Due: 3/12/17
Special Coverage
Internet of Things
Product Coverage
Soap

Vacuums

Brooms, Brushes & Mops
Special Opportunity
Case Study
Industry Coverage in Every Issue
Freetime Column

Face of the Industry
Online Opportunity
Online Buyer's Guide
May
Ad Close: 4/6/17
Materials Due: 4/12/17
Special Coverage
Distributor Choice Award Winners

Buying Groups
Product Coverage
Batteries

Private Label Products
Special Opportunity
Case Study
Industry Coverage in Every Issue
Freetime Column

Face of the Industry
Online Opportunity
Webcast: Robotics: Emerging Technology in the Cleaning Industry
Online Opportunity
Top Products
July
Ad Close: 6/6/17
Materials Due: 6/12/17
Special Coverage
ISSA/INTERCLEAN® Show Preview
Product Coverage
Hand Dryers

Ice Melt

Chemical Proportioners & Preportioned Chemicals
Special Opportunity
Case Study

Ice Melt Product Showcase

Focus On Floor Care
Industry Coverage in Every Issue
Freetime Column

Face of the Industry
Online Opportunity
Webcast: Preventing Slips, Trips, and Falls
August
Ad Close: 7/6/16
Materials Due: 7/12/16
Aug. Show Guide
Ad Close: 6/22/17
Materials Due: 6/28/17
Special Coverage
ISSA/INTERCLEAN® Show Guide
Product Coverage
Robotics

Odor Control

Engineered Water

Foodservice Disposables
Special Opportunity
Case Study

Advertisers Get Product Release In October Issue
Industry Coverage in Every Issue
Freetime Column

Face of the Industry
Bonus Distribution
ISSA/INTERCLEAN®
Online Opportunity
ISSA Product Express
September
Ad Close: 8/7/17
Materials Due: 8/11/17
Special Coverage
Infection Control
Product Coverage
Distribution Software

Carpet Care

Green Cleaning
Special Opportunity
Case Study
Industry Coverage in Every Issue
Freetime Column

Face of the Industry
Online Opportunity
Top Products
October
Ad Close: 9/6/17
Materials Due: 9/12/17
Special Coverage
ISSA/INTERCLEAN® Product Showcase
Product Coverage
Floor Pads and Brushes

Towel & Tissue
Special Opportunity
Case Study
Industry Coverage in Every Issue
Freetime Column

Face of the Industry
Online Opportunity
Webcast: Germs in the Workplace
November
Ad Close: 10/6/17
Materials Due: 10/12/17
Special Coverage
Wholesalers

Distributor Sales Study
Product Coverage
Restroom Care

Floor Care
Special Opportunity
Case Study

Focus On Infection Control
Industry Coverage in Every Issue
Freetime Column

Face of the Industry
Online Opportunity
Top Products
Issue
Special Coverage
Product Coverage
Special Opportunity
Industry Coverage in Every Issue
Bonus Distribution
Online Opportunity
February
Ad Close: 1/6/17
Materials Due: 1/12/17
Top Distributor Sales Leaders
Floor Care

Cleaners & Disinfectants

Restroom Care
Case Study

Focus On Carpet Care
Freetime Column

Face of the Industry
March
Ad Close: 2/6/17
Materials Due: 2/10/17
61st Annual Buyer's Guide
Case Study
Face of the Industry
Webcast: Green Cleaning Strategies for Healthy School

Top Products
April
Ad Close: 3/6/17
Materials Due: 3/10/17
Internet of Things
Soap

Vacuums

Brooms, Brushes & Mops
Case Study
Freetime Column

Face of the Industry
Online Buyers' Guide
May
Ad Close: 4/6/17
Materials Due: 4/12/17
Distributor Choice Award Winners

Buying Groups
Batteries

Private Label Products
Case Study
Freetime Column

Face of the Industry
Webcast: Robotics: Emerging Technology in the Cleaning Industry
July
Ad Close: 6/6/17
Materials Due: 6/12/17
ISSA/INTERCLEAN® Show Preview
Hand Dryers

Ice Melt

Chemical Proportioners & Preportioned Chemicals
Case Study

Ice Melt Product Showcase

Focus On Floor Care
Freetime Column

Face of the Industry
Webcast: Preventing Slips, Trips, and Falls
August
Ad Close: 7/6/17
Materials Due: 7/12/17
August Show Guide
Ad Close: 6/22/17
Materials Due: 6/28/17
ISSA/INTERCLEAN® Show Guide
Robotics

Odor Control

Engineered Water

Foodservice Disposables
Case Study

Advertisers Get Product Release In October Issue
Freetime Column

Face of the Industry
ISSA/INTERCLEAN®
ISSA Product Express
September
Ad Close: 8/7/17
Materials Due: 8/11/17
Infection Control
Distribution Software

Carpet Care

Green Cleaning
Case Study
Freetime Column

Face of the Industry
Top Products
October
Ad Close: 9/6/17
Materials Due: 9/12/17
ISSA/INTERCLEAN® Product Showcase
Floor Pads and Brushes

Towel & Tissue
Case Study
Freetime Column

Face of the Industry
Webcast: Germs in the Workplace
November
Ad Close: 10/6/17
Materials Due: 10/12/17
Wholesalers

Distributor Sales Study
Restroom Care

Floor Care
Case Study

Focus On Infection Control
Freetime Column

Face of the Industry
With every ad you get:
A company listing, a link to your ad and a link to your site on ​an email sent to 16,000 distributor​ owners & executives​​
A company listing, a link to your ad and a link to your site on CleanLink.com with the issue