FAST FACTS
38,000 Cleaning/Facility Managers receive Housekeeping Solutions


Our Readers spend $7 billion annually on cleaning products and equipment


Each reader is responsible for an average of 39 buildings


Each reader maintains an average of 1.9 million square feet of floor space


Housekeeping Solutions reaches almost two times the number of in-house facility decision makers than any other magazine serving this market
No other publication reaches more in-house cleaning/facility managers:
Housekeeping Solutions gives you the attention of serious buyers.
Housekeeping Solutions delivers timely, thoroughly researched information reflecting the needs of in-house cleaning management professionals working in schools/universities, medical facilities, commercial offices, retail, government, hospitality and industrial buildings. Housekeeping Solutions delivers intrinsic value — a solution for marketers who need to capture the attention of the nation's facility managers.
We Deliver More, High-Quality In-House Decision Makers*
Housekeeping Solutions 38,060
Cleaning and Maintenance Management 20,958
Building Services Management Magazine 20,607
*June 2012 BPA Circulation Statement
Best Coverage of the In-House Market Segments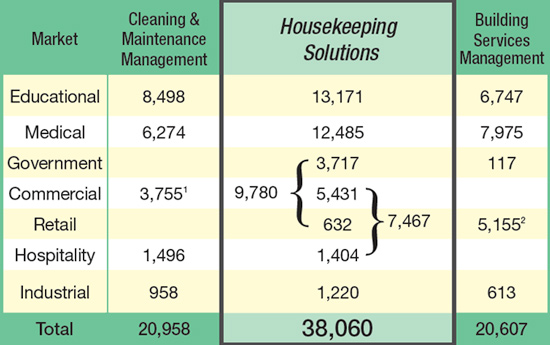 1 This figure combines CMM's "Office buildings & government buildings" with "Retail - Commercial buildings" categories.
2 BSM combines commercial, retail, and hospitality subscribers into a single category.
Our High Editorial Standards Galvanize Your Products' Reputation
The editorial team at Housekeeping Solutions is the finest in the industry. We are the only publication in this market with 100% original, non-biased journalistic content. Readers trust Housekeeping Solutions to cut through the noise and deliver the news they need to make decisions about their operations and staffs. And that trust gives your ad message more credibility and selling power.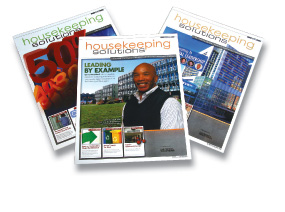 97% of readers took some purchasing actions in the past year after seeing ads in HOUSEKEEPING SOLUTIONS magazine.