Contracting Profits Advantages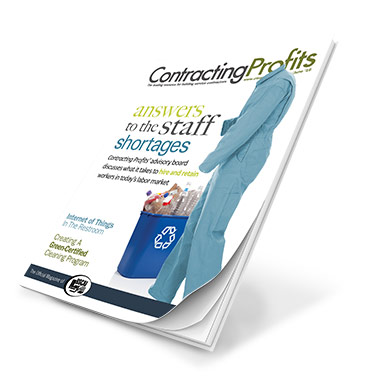 Building service contractors choose Contracting Profits magazine as their trusted go-to source for brands, product information and selection, services and solutions. In addition to being a dependable and established source for BSCs, Contracting Profits is proud to be the official publication of the Building Service Contractors Association International (BSCAI). Advertising in our award-winning publication gets your message seen by business owners and managers looking to take their businesses to the next level with smart and profitable results.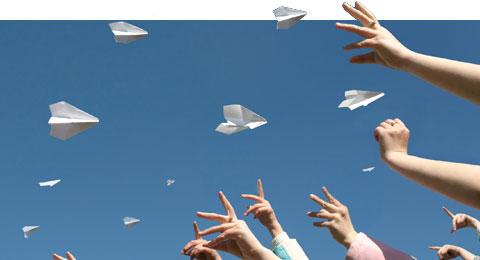 We Deliver Your Ad Message to More BSCs than any Other Publication
Compared to the competition, Contracting Profits reaches the most BSC's of any magazine serving this market, giving your ad the greatest reach
Contracting Profits* 19,846
Cleaning and Maintenance Management* 15,052
Services (not audited) ~10,000
Building Services Management* 11,496
* Source: June 2016 BPA Brand Reach Reports and publisher's own data (Services circulation is not audited.)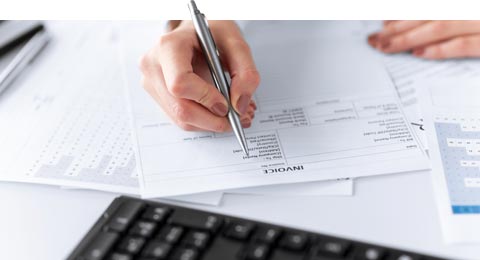 Contracting Profits is used by Decision Makers to Select and Purchase Products
83% use Contracting Profits to learn about new products/brands
44% use Contracting Profits to help in their product selection/purchase
35% have purchased products they saw advertised in Contracting Profits
17% have recommended purchasing products they saw advertised in Contracting Profits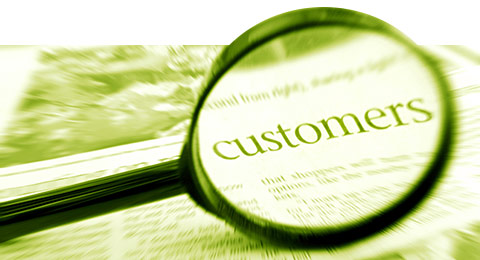 We Know the Building Service Contractor Better Than Anyone Else
Contracting Profits was created solely for the cleaning contractor market and is considered the Inc. magazine of the industry. Subscribers benefit from timely, in-depth coverage written specifically for their business needs. Our readers are so engaged with Contracting Profits that 91% pick up their copy within a week of receiving and 85% pick up and read their copy two or more times.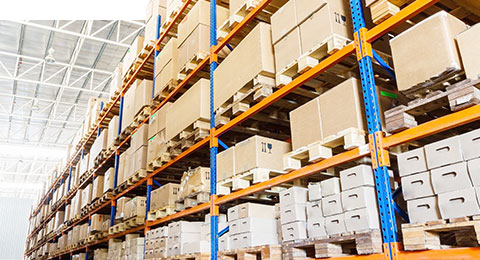 Equipment/Supplies Purchased By Our Subscribers in a 12-Month Period
98% of subscribers took some purchasing actions in the past year after seeing ads in Contracting Profits magazine.
Products
% that have/will be Purchased
Disinfectants & Sanitizers
90%
Engineered Water Devices
18%
Floor Pads and Brushes
83%
Machine/Equipment Batteries
56%
Microfiber Products (mops, cloths, etc)
88%
Mops and Mopping Equipment (all types except Microfiber)
86%
Paper Towels & Tissues
78%
Restroom Cleaning Machines
48%
Safety Signage/Floor Cones
62%
Soap & Paper Dispensers
55%
Software (Bidding and Estimating, Inspecction, Timekeeping etc.)
37%
Waste Receptacles / Recycling Containers
48%
February
Ad Close: 1/9/17
Materials Due: 1/16/17
Special Coverage
BSCAI President Feature
Cleaning Operations
Carpet Care

Towel and Tissue

Robotics
Product Showcase
Carpet Equipment
In Every Issue
BSCAI Member News

Faces of the Industry

Case Study
Online Opportunity
Webcast: Green Cleaning Strategies for Healthy Schools

Top Products
April
Ad Close: 3/9/17
Materials Due: 3/16/17
Special Coverage
WFBSC Congress Preview
Cleaning Operations
Floor Care

Restroom Care

Insurance
Product Showcase
Floor Equipment
In Every Issue
BSCAI Member News

Faces of the Industry

Case Study
Bonus Distribution
BSCAI EXEC MGMT Conference
Online Opportunity
Webcast: Robotics: Emerging Technology in the Cleaning Industry
June
Ad Close: 5/9/17
Materials Due: 5/16/17
Special Coverage
2017 BSC Market Report
Cleaning Operations
Cleaners & Disinfectants

Mops and Carts
Product Showcase
Preportioned Chemicals and Chemical Proportioners
In Every Issue
BSCAI Member News

Faces of the Industry

Case Study
Online Opportunity
Top Products
Online Opportunity
Webcast: Preventing Slips, Trips, and Falls
August
Ad Close: 7/7/17
Materials Due: 7/14/17
Special Coverage
BSCAI & ISSA/INTERCLEAN® Show Guides
Cleaning Operations
Restroom Care

Window Cleaning

Software
In Every Issue
BSCAI Member News

Faces of the Industry

Case Study
Bonus Distribution
BSCAI Annual Convention and ISSA/INTERCLEAN®
Online Opportunity
ISSA Product Express
September
Ad Close: 8/9/17
Materials Due: 8/16/17
Special Coverage
Internet of Things
Cleaning Operations
Floor Care

Infection Control

Engineered Water
Product Showcase
Floor Chemicals
In Every Issue
BSCAI Member News

Faces of the Industry

Case Study
Online Opportunity
Top Products
Online Opportunity
Webcast: Germs in the Workplace
November
Ad Close: 10/9/17
Materials Due: 10/16/17
Special Coverage
ISSA/INTERCLEAN® Product Showcase

BSCAI CLEAN Award Winners
Cleaning Operations
Green Cleaning

Vacuums

Odor Control
Product Showcase
Green Certified Products
In Every Issue
BSCAI Member News

Faces of the Industry
Bonus Distribution
2018 BSCAI CEO Seminar
Online Opportunity
Top Products
Issue
Special Coverage
Cleaning Operations
Product Showcase
In Every Issue
Bonus Distribution
Online Opportunity
February
Ad Close: 1/9/17
Materials Due: 1/16/17
BSCAI President Feature
Carpet Care

Towel and Tissue

Robotics
Carpet Equipment
BSCAI Member News

Faces of the Industry

Case Study
March
Webcast: Green Cleaning Strategies for Healthy Schools

Top Products
April
Ad Close: 3/9/17
Materials Due: 3/16/17
WFBSC Congress Preview
Floor Care

Restroom Care

Insurance
Floor Equipment
BSCAI Member News

Faces of the Industry

Case Study
BSCAI EXEC MGMT Conference
May
Webcast: Robotics: Emerging Technology in the Cleaning Industry
June
Ad Close: 5/9/17
Materials Due: 5/16/17
2017 BSC Market Report
Cleaners & Disinfectants

Mops and Carts
Preportioned Chemicals and Chemical Proportioners
BSCAI Member News

Faces of the Industry

Case Study
Top Products
July
Webcast: Preventing Slips, Trips, and Falls
August
Ad Close: 7/7/17
Materials Due: 7/14/17
BSCAI & ISSA/INTERCLEAN® Show Guides
Restroom Care

Window Cleaning

Software
Soap
BSCAI Member News

Faces of the Industry

Case Study
BSCAI Annual Convention and ISSA/INTERCLEAN®
ISSA Product Express
September
Ad Close: 8/9/17
Materials Due: 8/16/17
Internet of Things
Floor Care

Infection Control

Engineered Water
Floor Chemicals
BSCAI Member News

Faces of the Industry

Case Study
Top Products
October
Webcast: Germs in the Workplace
November
Ad Close: 10/9/17
Materials Due: 10/16/17
ISSA/INTERCLEAN® Product Showcase

BSCAI CLEAN Award Winners
Green Cleaning

Vacuums

Odor Control
Green Certified Products
BSCAI Member News

Faces of the Industry
2018 BSCAI CEO Seminar
With every ad you get:
A company listing, a link to your ad and a link to your site on ​an email sent to 16,000 ​building service contractor owners & executives
A company listing, a link to your ad and a link to your site on CleanLink.com with the issue